Our Team
Aiysha Hayes
Aiysha Hayes helps individuals and small business owners take their lives BACK from the IRS!  Those who are at odds with the IRS or simply can't pay what the IRS is demanding find not only hope in a desperate situation – but real solutions to their tax problems.  In response to a strong need from an underserved market, Aiysha established Hayes Tax Relief, a division of Hayes Financial and Tax Services, LLC in 2014.  She holds the Certified Financial Planner designation, as well as the highest credential provided by the IRS, the Enrolled Agent designation (EA), which allows her to represent taxpayers in all 50 states.
WHAT I DO: I help individuals and small business owners take their lives BACK from the IRS. As an Enrolled Agent authorized to represent taxpayers before the IRS in all 50 states, I'm uniquely equipped to help taxpayers negotiate back taxes, large tax debts, liens and levies.
WHO I WORK WITH: I work with those who find themselves at odds with the IRS for a variety of reasons. I have successfully represented:
Real Estate Professionals
Self-employed individuals
Entrepreneurs
Freelancers
Independent Contractors
Individuals who have failed to file tax returns
Individuals who simply are unable to pay their large tax bills
Partnerships and Corporations
Retirees
WHY IT WORKS: When you partner with Hayes Financial & Tax Services, LLC, you get the most efficient, effective and affordable tax problem resolution service. You can move on with your life without having to ever speak with an IRS agent.
WHAT MAKES ME DIFFERENT: I am NOT a salesperson. I will tell you upfront whether or not I think I can help. And if I think you can do it on your own, without paying me a dime, I'll tell you that too!
HOW IT WORKS: The first step to elimination of your tax problem is a phone call/email to request a consultation to discuss your tax situation. By the end of the meeting, we'll have a pretty good idea on how we can help and what the next steps should be.
READY TO TALK? You can reach out to me a number of ways:
Call me at 704-298-1040
Via LinkedIn
Email me at info@hayestaxrelief.com
Mae Craft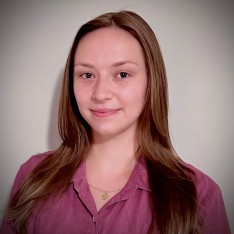 I started in the hospitality industry, where I blended my passion for baking and creating with my desire to make people feel welcome and understood.  I find joy in helping and healing people, and while my career in pastry kitchens was fulfilling, I decided to branch out in a more direct way.
With Hayes Tax Relief, I can connect directly with our clients to help them find relief from a burden as large as tax debt.  I help facilitate true change in their lives, which is something I have always believed in doing for others.